CU Networking Day 2021
May 19, 2021
@
7:00 pm
–
8:00 pm
EDT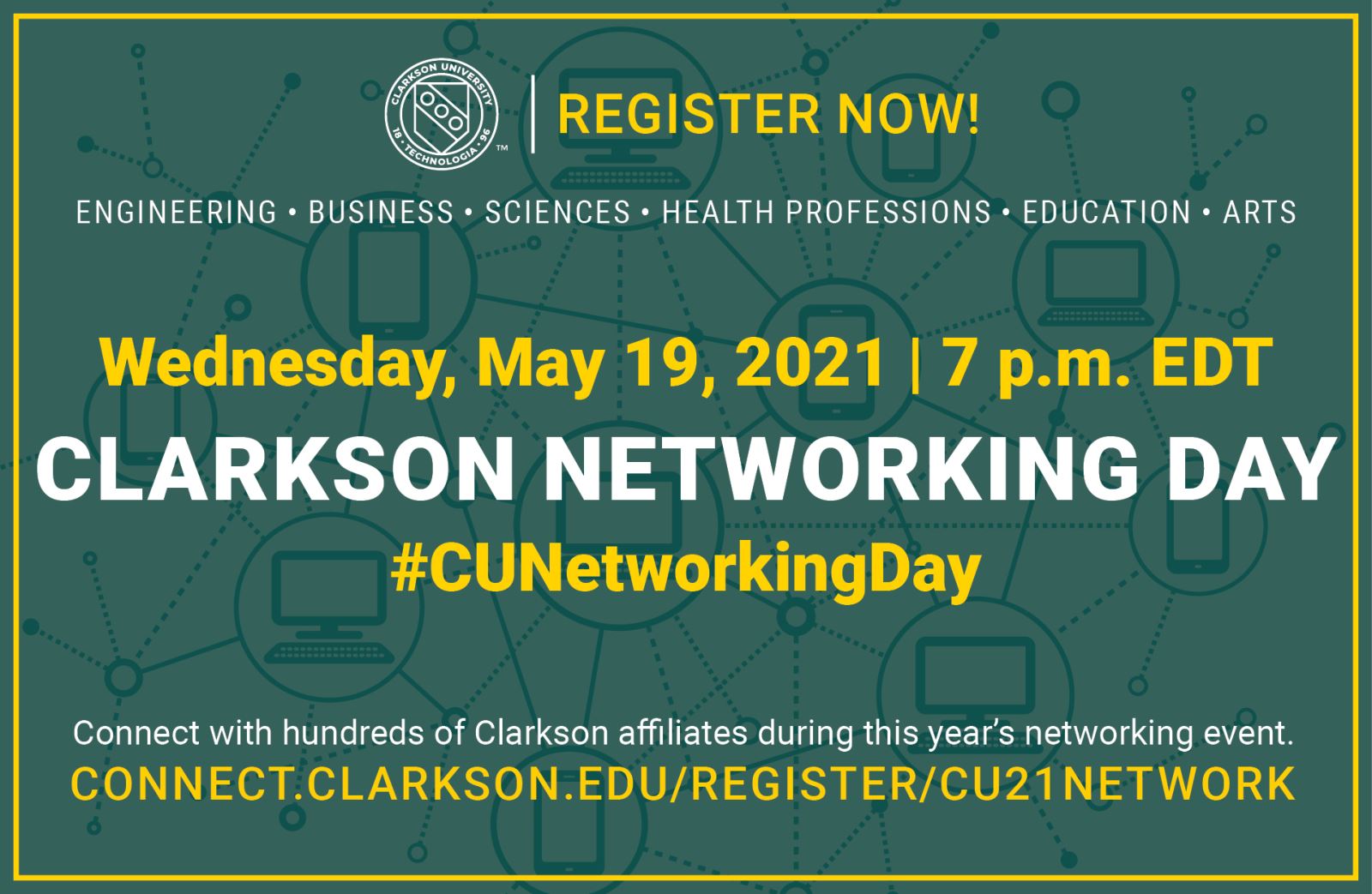 We invite all alumni, students, and affiliated companies to network with others in their field regardless of location! CU Networking Day 2021 will be held virtually and allow all affiliates to connect with fellow Golden Knights in the same field of employment.
If you are interested in hiring for your company or looking for employment you can download the Zoom backgrounds HERE provided to let others know your status.
Break out rooms will be preassigned according to the information you provide on the registration page. Lets CU Network!
Contact Ashley Anderson '18 at amanders@clarkson.edu.